Activities
Think tennis is not for you? Think again - or try something else.
Spring20 Indoor Tots Saturdays
Charterhouse Club, Godalming, GU7 2RS
Sat 11th Jan–Sat 4th Apr | 9:10am–9:55am
Remaining sessions: 6 out of 12
£48.00 remaining programme (£8.00 × 6 sessions) per player
The most fun you will have on a tennis court… and that's just the adults! Our engaging coaches lead this specially designed thematic programme to develop the FUNdamentals of agility, balance and co-ordination (ABCs). Parents are encouraged to join in the games and exercises to help better understand how their little ones develop these life skills which transfer far beyond the tennis court.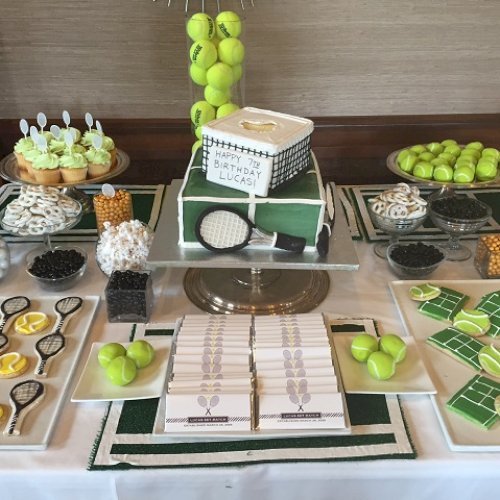 Kids Parties
Active and fun tennis games for your party
Let us take the hassle out of organising your party activities. With the option of indoor or outdoor tennis activities we're able to offer the best tennis party experience possible. Whether its a Tots party for 4yr olds or a teen training afternoon with team matchplays...we have games, skills, drills and prizes for all ages and abilities.
£
View