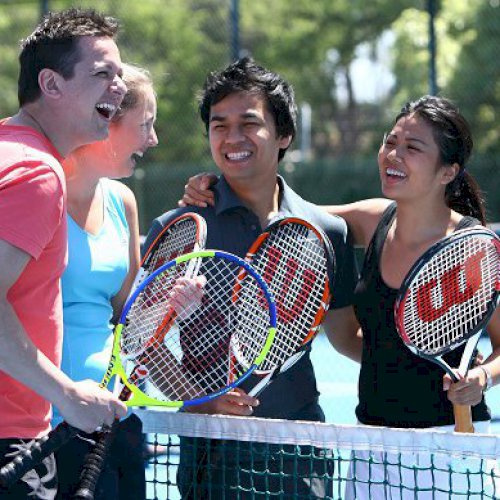 Book a court!
Forget membership fees, just find a court in your local park, grab your friends and get out there for some fresh air fun!
Having the flexibility to book a court so quickly makes playing tennis so easy in and amongst a busy lifestyle! - Richard D
Come to a coaching session!
We offer coaching sessions for all ages and abilities. Whether you want to learn the basics or perfect your backhand, we'll find the right session for you.
My weekly coaching sessions have been a game-changer for me. I get to meet people, do good exercise and progress in a sport I love thanks to the great coaching. - Tom B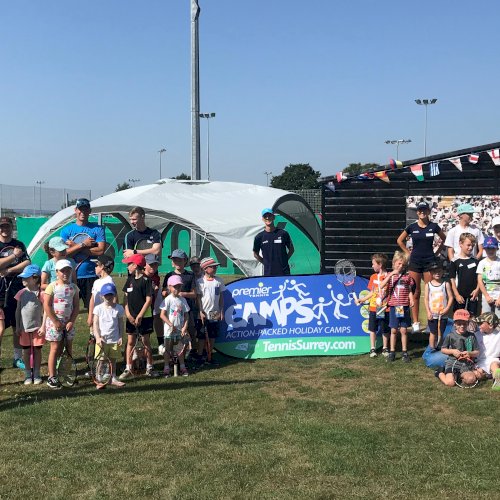 Check out our camps!
Every day is action packed with team games, tennis drills and mini matches. Let's ditch those screens, get outside (or play indoors) and make great friends along the way.
My daughter loves meeting new friends and developing skills in a sport she loves. Her confidence has sky rocketed and now she wants mummy to play as well! - Hannah D

£
View